Tim tom
east side union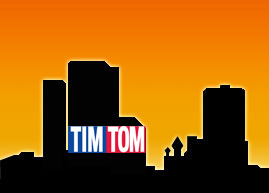 "Let there be no illusions about the difficulty and long road ahead of us on this campaign for TIM TOM for School Board. As a young candidate, I am pushing against the wind. But I will be a leader on the issues and not only a follower. That is why I will run hard for this office, not because it is easy but because it is hard. This election is a challenge that I am willing to accept, one I am unwilling to postpone and one which I intend to win. "
Biography
Born & Raised in San Jose
Experience in Non-Profit Network
Active in the Local Community

Education:
Finishing M.P.A.
Masters in Public Administration,
San Jose State University (SJSU)
B.A.
Political Science,
Santa Clara University (SCU)

Contact Information
E: timothytom@hotmail.com
W: www.timothytom.com
Work Information
Property Manger
Guggenheim Realty Group, Inc.
Work Ph: 408-871-8722
Work E: tim@guggenheimrgi.com


"A small ripple will gain momentum and build a current that is insurmountable. "
Supporting TIM TOM for School Board
Volunteers do not have time, but they have heart, so they will make time.
Endorsements


*partial listing, titles for identification purposes only



Elected Officials


Sally Lieber, California State Assemblywoman
Paul Fong, Foothill De Anza Community College Board Trustee
Randy Okamura, Evergreen/San Jose City College Board Trustee
Kulwant Gill, Santa Clara County Open Space Authority
Patrick Kwok, Santa Clara Valley Water District Board
Gilbert Wong, Cupertino City Council
Christopher Lee, Cupertino Sanitary District Board
Jamie McLeod, Santa Clara City Council
Otto Lee, Sunnyvale City Council
Evan Low, Campbell City Council



Organizations


Asian Pacific American Democratic Club
Democratic Caucus of SJSU
Santa Clara County Democratic Club
Santa Clara County Democratic Party
Silicon Valley Young Democrats

Community Members
Karen Goodman, San Jose Early Care & Education Commission
Jen Hernandez, San Jose Youth Commission (former)
Justin Imamura, San Jose Youth Commission (former)
Ash Kalra, San Jose Planning Commission
Mary Patterson, Project Cornerstone Executive Director (former)
Tim Quigley, Volunteer Center of Silicon Valley Executive Director
Craig Ishii, Japanese American Citizen's League, PSW Director



Barbara Boone
Julia Cheng
Vanessa Cooper
Craig Donnelly
Melissa Fong
Darcie Green
Neil Kozuma
Ben Kuo
Rose Luerra
Adan Lupercio
Alan Miyakawa
Debbie Mytels
Edgar Nava
John Nguyen
Kim-Mai Nguyen
Minh Nguyen
Alexandra Orologas
Gail Osmer
Verity Pang
Heidi Pham
Gladie & Art Rabitz
Kriti Rajput
Vida Rohani
Otila & Manuel Salazar-Torres
Ray Mueller
Gail Sueki
Tony Suen
Karen Tjhan
Yvonne & Gordon Tom
Omar Torres
Chris Weber
Henry Wei
Clark Williams
Travis Wise
Wendy Yang
Jeffrey Yoshioka, CPA





San Jose Mercury News Impressed by Tim Tom
"Tim Tom, a non-profit development officer. Tom impressed us. Smart and poised at age 23, he's serving as a city housing and development commissioner. Three East Side Union board seats will be open in two years, and we hope he runs for one of them."
San Jose Mercury News (October 24, 2008)

El Observador Recommends Tim Tom for East Side Union
"Remember that the above are recommendations made in the best interests of the Hispanic/Latino community. If your views differ, the most effective way to register your opinion in a manner that counts is to register to vote, learn about the issues, and then vote in your own best interests."
El Observador (October 10, 2008)

La Oferta's Article on Tim Tom for East Side Union
"Tim Tom's major focal points include: Bringing Developmental Assets from Project Cornerstone into the district's work plans. Focusing on college guidance counselors and mentors to reduce truancy and assist students in pursuing further education. Lastly, ensuring equitable distribution of educational resources and opportunities across the East Side Schools."
La Oferta (October 24, 2008)

Thank You to the Organization Funders
*partial listing, titles for identification purposes only

BAYMEC (Bay Area Municipal Elections Committee)
California Teacher's Association
East Side Teacher's Association
****Contributing and Volunteering with Tim Tom for School Board****

I value and respect your time and offers of generosity, so please consider volunteering in a capacity that you enjoy and will benefit both you as an individual, and also my campaign. I am open to any form of assistance that you may be able to provide.

My Volunteer Belief: I will not ask you to do something that I have not done myself or am not willing to do.

If you are able to spend a few hours of your time to help out on the campaign (go door to door to talk to resiedents, call voters, put up lawn signs, data entry, etc.), please contact TIM TOM at timothytom@hotmail.com.

****Consider Contributing to TIM TOM for School Board ****
Please make checks payable to "TIM TOM for School Board"

TIM TOM for School Board
attn: Tim Tom
4491 Park Sommers Way
San Jose, CA 95136

I would be honored and humbled to have your support.
Sincerely,



Tim Tom
Candidate, East Side Union High School District