Tim tom
east side union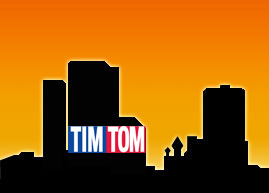 The 41 Developmental Assets:
Support
Family Support
Positive Family Communication
Other Adult Relationships
Caring Neighborhood
Caring School Climate
Parent Involvement in Schooling
Empowerment
Community Values Youth
Youth as Resources
Service to Others
Safety
Boundaries and Expectations
Family Boundaries
School Boundaries
Neighborhood Boundaries
Adult Role Models
Positive Peer Influence
High Expectations
Constructive Use of Time
Creative Activities
Youth Programs
Religious Community
Time At Home
Commitment to Learning
Achievement Motivation
School Engagement
Homework
Bonding to School
Reading for Pleasure
Positive Values
Caring
Equality and Social Justice
Integrity
Honesty
Responsibility
Restraint
Social Competencies
Planning and Decision Making
Interpersonal Competence
Cultural Competence
Resistance Skills
Peaceful Conflict Resolution
Positive Identity
Personal Power
Self-Esteem
Sense of Purpose
Positive View of Personal Future
Positive Cultural Identity*
*Cornerstone Asset based on local community input

For more information on developmental assets, visit www.projectcornerstone.org

"I will be positive because what I think is who I will become."

TIM TOM on the ISSUES
As a trustee, Tim Tom's record and experience ensures an informed and committed Board Member capable of representing the best interests of youth, parents, teachers and the community as a whole.

"TIM TOM for School Board" Campaign Flier / YOU ARE THE MARGIN OF VICTORY
"TIM TOM for School Board" Simplified Ad/ FOCUS ON FUNDAMENTALS
"TIM TOM for School Board" Focus on the Issues / LIBRARIES in ESUHSD (Adobe PDF File)

My Priorities Include:
Bringing Developmental Assets from Project Cornerstone into the District's Work Plan
Focus on the Issues: CARING SCHOOL CLIMATE (One Page Summary on Issue / Adobe PDF File)
Through my work on the Youth Commission for the City of San Jose and on the Project Cornerstone Steering Committee, I have witnessed first hand the power of the "developmental assets." Developmental Assets are the positive relationships, opportunities, values, and skills that provide the foundation for a healthy, successful future. In general, the more developmental assets that young people possess, the more likely they are to avoid risky behaviors and engage in positive, healthy activities. Through Project Cornerstone's work within our community with numerous School Boards and schools, the City of San Jose was named as one of the 100 best communities for young people by America's Promise. For more information on Project Cornerstone and the Developmental Assets, please visit www.projectcornerstone.org

Focusing on Counselors to Assist Students in Development & Pursuing Further Education
Focus on the Issues: COUNSELORS (One Page Summary on Issue / Adobe PDF File)
Youth need a network of support through their journey in education. Education should not end in high school, students should be made aware of the resources and opportunities available to them during and after their high school education. Counselors play an integral role in helping students to pursue further education and reduce truancy. Education needs to focus on the WHOLE student through a comprehensive curriculum. There should be a focus on the goals of a Graduate at Graduation. This means at graduation the goal of a graduate is to be: open to growth, intellectually competent, religious/spiritual, loving, committed to doing justice and pursuing leadership growth.
Ensuring Equitable Distribution of Resources & Opportunities across East Side Schools
Trustees must ensure equity of distribution, equity of opportunity and equity of resources. This is owed to every student in this district. Each and every student deserves the same opportunity and resources that other students recieve regardless of their location. East Side Union High School District covers over half of the City of San Jose and each school is unique. East Side High Schools include: Andrew P. Hill, Evergreen Valley, Independence, James Lick, Mt. Pleasant, Oak Grove, Piedmont Hills, Santa Teresa, Silver Creek, William C. Overfelt and Yerba Buena.
Increasing Communication & Partnership with Stakeholders on the Budget
Focus on the Issues: SCHOOL BUDGET IN ESUHSD (One Page Summary on Issue / Adobe PDF File)
Each and every budget dollar represents our students. Trustees must hold administrators responsible for the stewardship of the school district budget and all their actions. With each dollar, there must be the focus on the fundamentals and providing a "caring school climate" that supports our students while ensuring educational success and academic excellence. All the stakeholders within the community should be at the decsion making table to discuss issues and concerns. Likewise, the budget process must be met with a responsive, compassionate and open-minded attitude. Trustees should also work with coalitions of education advocates statewide to secure a fair share of state aid. Budget task forces should work with parents, teachers, administrators, school board members and the community in coordinating the polices of school operations.
Recruiting & Retaining Faculty, Staff & Administrators
School staff should be fully supported in what they have been called to do. The resources needed for our educational stewards must be provided to ensure that we are educating individuals for tomorrow's future. This includes resources both inside classrooms for teaching and outside classrooms in their own life allowing them to support themselves. In today's competitive job market, it is hard to attract and retain quality and talented employees. Trustees must focus part of their time and energy focusing on the needs of their employees. School staff should be recognized as being a critical and valuable part of the district.
If you have any questions or issues and concerns that you would like clarified, please do not hesitate to contact me.

I would be honored and humbled to have your support.
Sincerely,



Tim Tom
Candidate, East Side Union High School District