Tim tom
east side union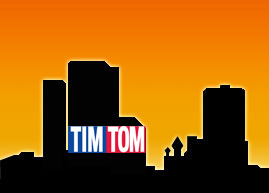 "Being young, I have been in a search for my future. I am in search of strengthening and serving the community in which I live, work and play. I wish to not only help be a solution to the problems of the present, but also to fulfill the promises of the future. " ---TIM TOM
Biography
Born & Raised in San Jose
Experience in Non-Profit Network
Active in the Local Community

Education:
Finishing M.P.A.
Masters in Public Administration,
San Jose State University (SJSU)
B.A.
Political Science,
Santa Clara University (SCU)

Contact Information
E: timothytom@hotmail.com
W: www.timothytom.com
Work Information
Property Manger
Guggenheim Realty Group, Inc.
Work Ph: 408-871-8722
Work E: tim@guggenheimrgi.com


"If students can see their way through high school, we should give them a way to get to college."
This is My Story
I am a goal-oriented and solutions-driven individual who has been working in the non-profit sector to improve the quality of life in our community.
Born and raised in South San Jose, I am a graduate of the Oak Grove School District. I attended local public schools, including Hayes Elementary, Sakamoto, and Herman Intermediate. During my youth, I was able to participate in the City of San Jose's Work Experience Program (WEP) which allowed me to get a first hand look at being involved within the community. After this particular experience, I decided to dedicate my life to public and community service. In high school, I was able to serve on the City of San Jose Youth Commission to help address the issues and concerns of youth. I worked on community issues that particularly affected youth, including domestic violence, relationship abuse, zero-tolerance for hate, as well as the addition of skate parks, youth programs and other social services. Throughout my time on this City Commission, I came to appreciate the diverse assets of youth in the community.

After graduating from high school, I studied at Santa Clara University to pursue a Bachelor of Arts Degree in Political Science. Throughout my education, I witnessed the need for youth to become more active and engaged in the community. This lead me to join the Volunteer Center of Silicon Valley; first as a volunteer, and then as an employee. It was around this time that I became interested in pursuing further education. I returned to San Jose State University to pursue a Master's In Public Administration (MPA), which I am currently completing.

My experiences as a student and as a social worker at a non-profit allowed me to be involved in numerous community based and faith based organizations, schools, and non-profits. Realizing the role education played in providing the skills necessary to be involved, I started to turn my focus and time on educational issues.

I believe that the East Side Union High School District should be a district of choice, and that every student should have every resource and opportunity needed to succeed. In order to do that, we must work together and find creative solutions, new collaborations and work to support the youth in our community.

Some Organizations and Community Groups I am currently involved in include:
Asian Pacific American Leadership Institute (APALI)
Building Peaceful Families, Fatherhood Conference
California Young Democrats
Chinese Historical and Cultural Project
City of San Jose, Housing and Community Development Commission
Corporation for National and Community Service
County of Santa Clara, Voting Rights Advisory Committee
Leadership Education for Asian Pacifics, Inc. (LEAP)
Organization of Chinese Americans - Silicon Valley
Points of Light & Hands on Network
Project Cornerstone Steering Committee
San Jose Japanese American Citizen's League (JACL)
Santa Clara County Democratic Club
Silicon Valley Young Democrats
Silicon Valley LGBT Democratic Club
Working Partnerships USA



I would be honored and humbled to have your support.
Sincerely,



Tim Tom
Candidate, East Side Union High School District