Tim tom
east side union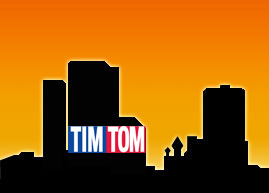 Focus on Fundamentals
1. Students
2. Teachers
3. Parents
4. Administrators

"I don't want to be a Good Samaritan. I admire the Good Samaritan, but I don't want to help people after they've been beaten up. I want to reach them before they are beaten up, in a world where our support for others helps them suceed. "

Contact Information
E: timothytom@hotmail.com
W: www.timothytom.com
Work Information
Property Manger
Guggenheim Realty Group, Inc.
Work Ph: 408-871-8722
Work E: tim@guggenheimrgi.com

"We need minds that are nurtured in discovery, not rote memorization. "

I look forward to hearing from YOU!
I constantly seek input from all sides of an issue before making a decision that impacts us all. I will do my homework.
Have a question and need it answered?

Feel free to contact this campaign at any time. If you have any questions, comments or concerns please contact TIM TOM at timothytom@hotmail.com.



I would be honored and humbled to have your support.
Sincerely,



Tim Tom
Candidate, East Side Union High School District