Tim tom
east side union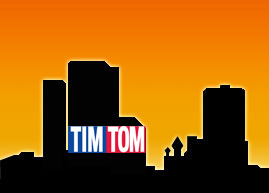 "FOCUS ON THE ISSUES"
CARING SCHOOL CLIMATE
COUNSELORS
LIBRARIES
SCHOOL BUDGET

Job Occupation
Property Manager,
Guggenheim Realty Group, Inc.
Current Community Experience
Steering Committee,
Project Cornerstone
Commissioner,
City of San Jose
Housing & Community Development Commission

Biography
Born & Raised in San Jose
Experience in Non-Profit Network
Active in the Local Community

Education:
Finishing M.P.A.
Masters in Public Administration,
San Jose State University (SJSU)
B.A.
Political Science,
Santa Clara University (SCU)

Contact Information
E: timothytom@hotmail.com
W: www.timothytom.com
Blog: www.timothytom.com/blog
Work Information
Property Manager
Guggenheim Realty Group, Inc.
Work Ph: 408-871-8722
Work E: tim@guggenheimrgi.com


Español (traducción imperfecta de Google)
|
Vietnamese (translation by Google)

Welcome to TIM TOM for East Side Union!
We must focus on providing a "caring school climate" that supports students, parents, teachers, and administrators while ensuring educational and academic excellence.
Dear Friends and Neighbors,

Thank you for everyone's support during my 2008 run for East Side Union High School District. Together we collected over 19,000 votes. Although we recieved a large number of votes, it was not enough to win a seat. Please join the campaign again for another bid in 2010.

As a lifelong resident with a history of community involvement, I am interested in addressing educational issues. education is vital in helping us become who we want to be. Parents, teachers, administrators and peers have built our characters and molded our role as the stewards of our education system. Thus, there should be a FOCUS ON FUNDAMENTALS: Students, Teachers, Parents and Administrators.

My Priorities Include:
Creating a "Caring School Climate" with Developmental Assets* from Project Cornerstone
Focusing on College Guidance Counselors to Assist Students in Pursuing Further Education
Ensuring Equitable Distribution of Resources & Opportunities across the East Side Schools
Increasing Communication & Partnership with Stakeholders on the Budget
Recruiting & Retaining Faculty, Staff & Administrators
I would be honored and humbled to have your support.
Sincerely,



Tim Tom
Candidate, East Side Union High School District
*Developmental Assets are the positive relationships, opportunities, values and skills that provide the foundation for a healthy, successful future.